THE VILLAGES DEMOCRATIC CLUB WELCOMES YOU …
… meet just a few of the many thousands of Democrats in The Villages!
REMEMBER
Villages Democratic Club Meeting - Saturday February 14
AND THE MANY SPECIAL DEMOCRATIC EVENTS FOR FEBRUARY AND MARCH:
February 8 – Sunday Forum -"Hacked Emotions – Hacked Votes"
February 10 – Democratic Womens Social Group
February 10 – "Eleanor's Hope" Laura Feldman
February 22 – Sunday Forum  "Go Granny D"
February 25 Villages Environmental Club "What Happens to Your Recycling?"
March 13 – Pot Luck Dinner and Entertainment
(see the Upcoming Events for more information about each)
MUST WATCH – "TPP – FAST TRACK TO HELL"
---
State of the Union – 2015
What Martin Luther King Actually Did
What most people who reference Dr. King seem not to know is how Dr. King actually changed the subjective experience of life in the United States for African Americans. And yeah, I said for African Americans, not for Americans, because his main impact was his effect on the lives of African Americans, not on Americans in general. His main impact was not to make white people nicer or fairer. That's why some of us who are African Americans get a bit possessive about his legacy. Dr. Martin Luther King's legacy, despite what our civil religion tells us, is not color blind. Read the story
here
.
 
Elizabeth Warren
---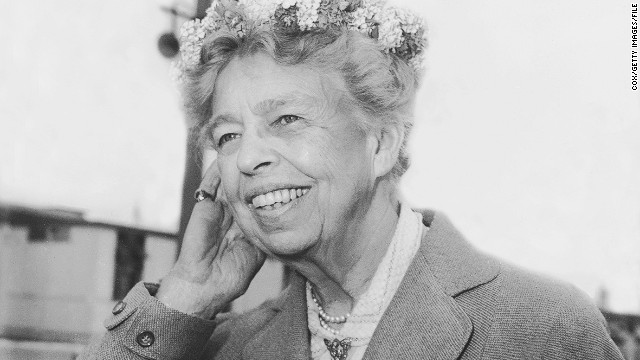 Eleanor's Hope for Women
Eleanor's Hope is an effort to bring women's income, Social Security, Medicare  and Medicaid benefits up to the level of males.
Laura Feldman, a Washington, DC representative of the NCPSSM, will be in the Tri-County area to introduce the initiative from February 10 through the 13th.  You will have several opportunities to hear about this important initiative. Click here to read more about the program and to view the flyer.
---
A KAFFEE KLATSCH is "a casual gathering of people, especially for refreshments and informal conversation". The Villages Democratic Club has just introduced this concept so that newcomers (and oldtimers) can get to know their Democratic neighors. These are scheduled in the next few weeks.
Numerous successful and well-attended Kaffee Klatschs were held in October,  November and January. A number more are scheduled for February and March. See the Upcoming Events for the upcoming get togethers.
Attend your neighborhood Kaffee Klatsch and meet your Democratic neighbors. You can read more about this new program here
__________________________________________________________________________
 RECENT POSTS
Are you a true Democrat?
How much do your views agree with other parties? Find out by taking  this interesting quiz. Take quiz now.